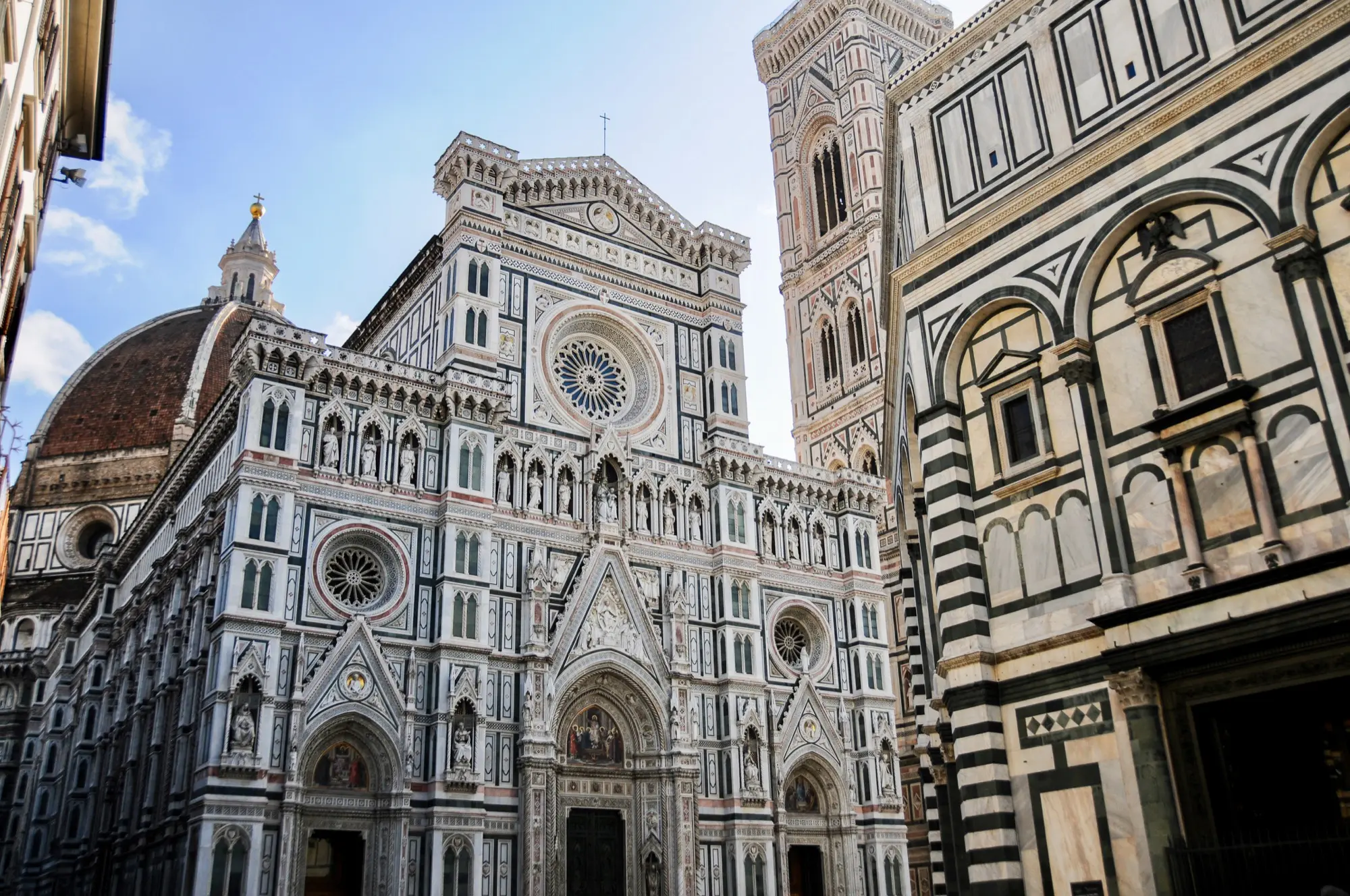 Tuscany and Florence
Overview
Find the heart and soul of Italy in Tuscany. Charming, neoclassical villas and beautiful cathedrals sprinkle this earthy region. Immerse yourselves in the culture of cuisine with cooking lessons with locals. Italian gastronomy will amaze you while touring the surrounding towns and vineyards. Enjoy the timeless essence of Tuscany's rolling hills of picturesque golden wheat fields and olive groves. This lovely area of farmland is an artistic hub – a postcard for your memory.
5 Minutes to Luxury Travel!
Lugos Travel is the first luxury travel agency of its kind to offer personalized itineraries and quotes within 24 hours or less while still giving you the freedom to customize every aspect of your trip.
By clicking the button below, you are requesting a no-obligation proposal that includes all of the details for an unforgettable itinerary as well as additional experiences you can add to your trip. All while being able to adjust the cost in real-time to fit your budget.
On this Essential itinerary, we include what you need, with options for you to choose how you write your own story. You begin your tour with arrival in Florence, Italy, and use its convenient location in the heart of Tuscany to explore. In Florence, you will be near so much and can spend your time relaxing or exploring. Spend time with Mamma Anna, learning to cook Tuscan delights, or visit Pisa, or San Gimignano and Sienna. In all cases, you'll come home having had a taste of the authentic Tuscan lifestyle.
NOT INCLUDED: Flights, Travel Insurance (Strongly Recommended), Personal Expenditures, Optional Upgrades, Anything not mentioned
Enjoy breakfast and enjoy the day at leisure, with the possibility to book activities
Overnight at hotel
Optional enhancements:
Explore Package:

Experience Val d'Orcia

– Take the day to visit the Tuscan villages of Montalcino, Pienza, and Montepulciano. Tour a winery including a tasting, and a light lunch (included), as well as seeing UNESCO World Heritage landscapes and picturesque scenery before stopping at one of the most prestigious wineries in Italy

Excite Package:

Hot Air Balloon Ride

– Start the morning in flight, as you glide over the Tuscan hills, giving you an entirely new perspective. Maximum 6 passengers

Safari Experience

– Depart from Florence to the rolling Chianti hills where you will meet an experienced off-road, English-speaking driver. Stopping at a farmhouse, off the beaten path you will enjoy wine and a three-course lunch before returning to Florence. Available April 1 – Nov. 30 only
Included: Breakfast, Room & Taxes
After breakfast, enjoy the day at your own pace. Use our Enhancements to make this day your own
This evening, enjoy dinner at a local restaurant
Overnight at hotel
Optional enhancements:
Excite Package:

Horseback Riding & Wine Tasting

– Arrive in the Chianti region to meet your steed. This guided tour includes a trail through the lush vineyards of the Tuscan landscape. No stop in this region is complete without a glass of wine, enjoyed at a boutique wine cellar with exceptional blends. No horseback riding experience is necessary, lunch is included with an olive tasting as well!

Savor Package:

Balsamic & Parmesean Cheese Farm

– Depart to the Modena area to visit a real Parmigiano Reggiano cheese dairy to learn every step of the process that leads to the king of all cheeses. Additionally, visit a Balsamic Vinegar farm for a treasure of the senses you're sure to never forget

Castello di Verrazzano Wine Tasting

– After breakfast, depart to the Chianti hills for a guided tour of the historical, working cellars. In addition to a world-class tasting experience, you can walk around the Renaissance gardens of the villa before a light lunch
Included: Breakfast, Dinner, Room & Taxes
After breakfast, you will be privately transferred to Florence Airport in time for your flight
After your arrival, a private transfer to your home
Included: Breakfast, Private Transfers