We like to say a single journey can change the course of your life. Not only the course, but the meaning of your life. It's true, and we believe it. It's the "why" that drives everything we do at Lugos Travel. As the elite clients who have chosen to design an unforgettable vacation with Lugos Travel know, you will be creating lifelong memories for yourself and your loved ones as well.
While many beach destinations have swaying palm trees and great weather, there are a select number with an incomparable and almost indescribable magic. The Maldives, part of the British Commonwealth, is one of them. The climate is nearly ideal–tropical and warm with seasonal rains. Few Americans will ever see or have the opportunity to experience the Indian Ocean and its natural aquiline beauty.
Ever dreamed of swimming in your own aquarium? Divers and snorkelers have described the Maldives as just that. The Republic of the Maldives is technically an "archipelago," or cluster of islands, consisting of twenty-six coral atolls—ring-shaped coral reefs–in the northern Indian Ocean. Surrounding those are 1,190 tiny islands—and less than seventeen percent are inhabited. It truly is full of undiscovered treasures!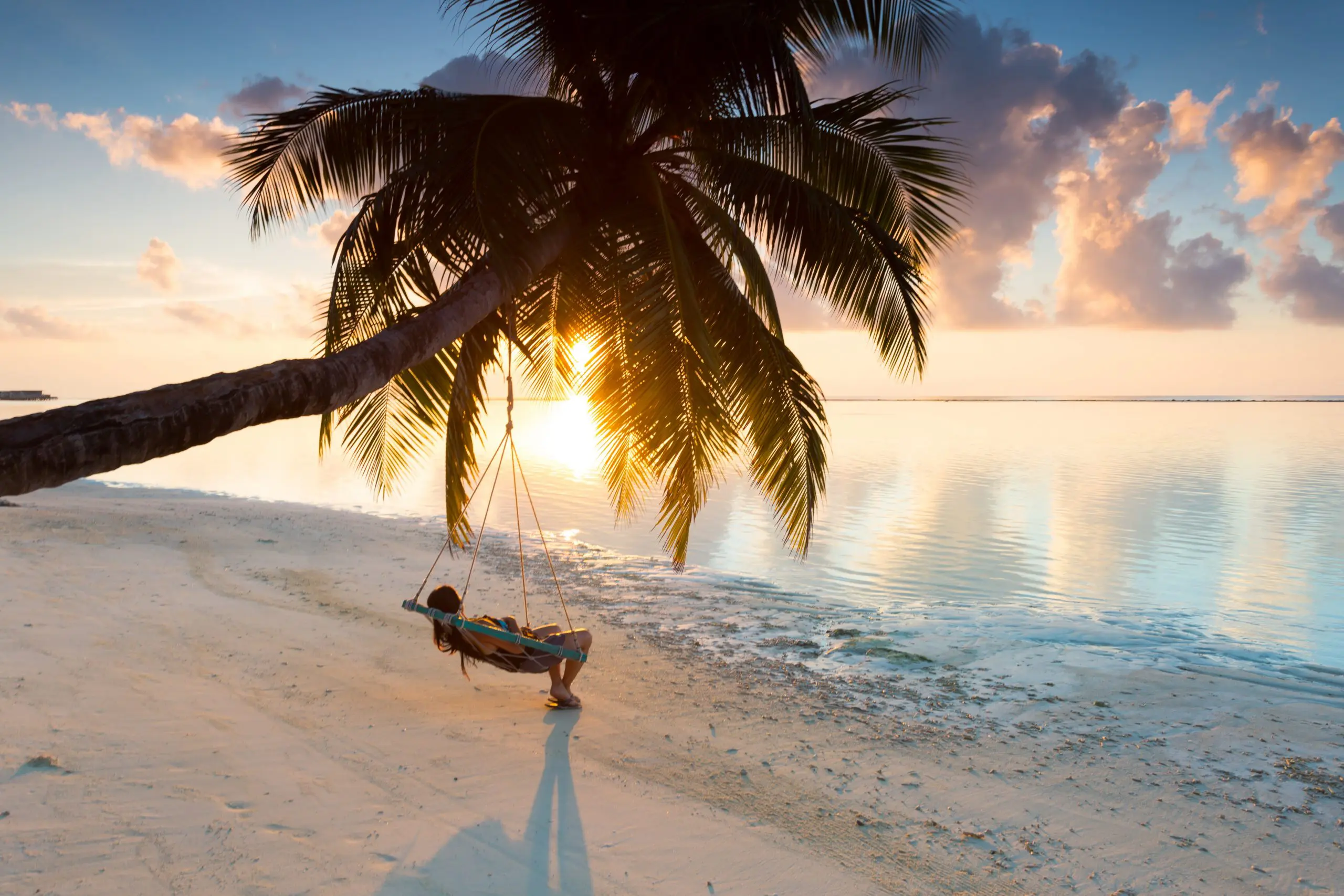 Serenity and culture
Visitors to the Maldives find its culture to be one of safety, serenity and non-violence. Do they speak English? Yes–no worries, although their native language is called "Dhivehi," a dialect unique to the Maldives and not spoken anywhere else in the world. The islands are stable and have a sense of unity. Rarely does anyone born in the Maldives leave the islands upon reaching adulthood!
Choices, choices!
At Lugos Travel, our goal is to make your journey to paradise stress-free from beginning to end. Wondering how you'll get there? Despite being one of the smallest nations in South Asia, there are many airlines that serve the islands. You will land in the capital city at the Malé International Airport and can either a high-speed boat to your resort, or opt for a thrilling ride in a seaplane.
Exclusive add-ons to your trip with Lugos Travel include a myriad of choices. And you don't have to settle for only one! Delve into a more in-depth understanding with "Explore"…or spoil yourself with "Pampered." Searching for your next thrill? With "Excite" you'll experience electrifying adventures. Foodies can anticipate exploring exotic new taste sensations with "Savor."
Don't wait
Don't postpone that coveted trip to paradise too long. Ecologically, the Maldives are at risk in the future due to global warming and rising sea levels. These coral-based islands are flat and low-lying. As a result, the water table is high. However, the islands are protected from harsh storms by the reef. In 2009, the President attracted worldwide attention when he held a cabinet meeting underwater, with all the participants wearing scuba gear!
Luxury Maldives travel will not only create lifetime memories, but also will set the high bar for future adventures. Contact Lugos Travel today to book your exciting Maldives vacation!